KAYAKING EXPERIENCES FOR THE MIND, BODY AND SOUL
New for 2019 we are launching 3 new tours that are based on cleansing the body and soul whilst clearing the mind through the peaceful nature of sea kayaking and its environment. These tours are for adults only who wish to search within and connect themselves with nature.
Sea Kayaking for the Mind - We will float around the Geopark to stunning locations where we will focus on eco-psychology
Kayak Chi - We will paddle to a secluded beach to participate in Tai Chi with a local expert, tours TBA
Kayak Yoga - We will paddle to a secluded beach to participate in Yoga with a local expert, tours TBA
For the body you will benefit from a low impact exercise that inreases your range of motion and flexibility. For the soul we focus on spiritual wellbeing and our inner qi. We hope to create opportunities that will encourage participants to have a liminal experience where we gain a connection to the natural world through eco-psychology. When we slow right down and float around an area steeped in history and observe the processes that have shaped this earth and the perfect order and chaos of the natural world, authentic experiences happen!
To recreate in these stunning remote regions and participate in any activity is cleansing, however, with the added support of an expert to guide you stimulates major benefits physiologically, psychologically and spiritually. Participating in these tours increases the flow of natural energy systems.
We are running fortnightly tours through May to July and September to October but can always deliver on other days or evenings. Please contact for availability.
Sea Kayaking for the Mind
Paddling was one of the fundamental skills used for hunting, fishing and traveling for our ancestors and a way of life for early western colonisers. We have since removed ourselves from this primitive way of life, but feel so fulfilled when we spend time recreating and following in their footsteps once again.
Sea Kayaking has been proven to reduce stress and facilitates a decrease in anxiety, depression as well as promoting relaxation which provides a sense of calmness and peace.
These tours are an opportunity for you to return to the waters and clear out life's stresses and strains through the rhythmic motion of paddling. When you focus on your breathing, and your body is reacting to the gentle flow of the ocean it acts as a cleansing. Whilst your mind engages with the overwhelming beauty and grandeur of the stupendous coastline!
If you think you may enjoy Thai Chi or Yoga, paddling is also very beneficial in improving your physical condition in a natural environment where you also gain vitamin D intake. Sea Kayaking as a low impact activity can improve aerobic fitness, strength and flexibility. Even the most leisurely paddle will give you a good aerobic workout and access a remote spot that's perfect for participating in any activity, even just sunbathing!
As we return from our tour we are always heading into the sun and the back of the bay where the water shimmers with gold. A magical time of day to be paddling and as you have already accomplished so much your mind is free to wonder.
We have an amazing array of marine wildlife and we are very likely to encounter Seals, a multitude of Sea Birds and potentially Harbor Porpoises/Common Dolphins. We will take a break on a secluded cove where we will have a fire and look at the geology and magnificent rocks we find on our remote beaches. Here we will create Rock Art.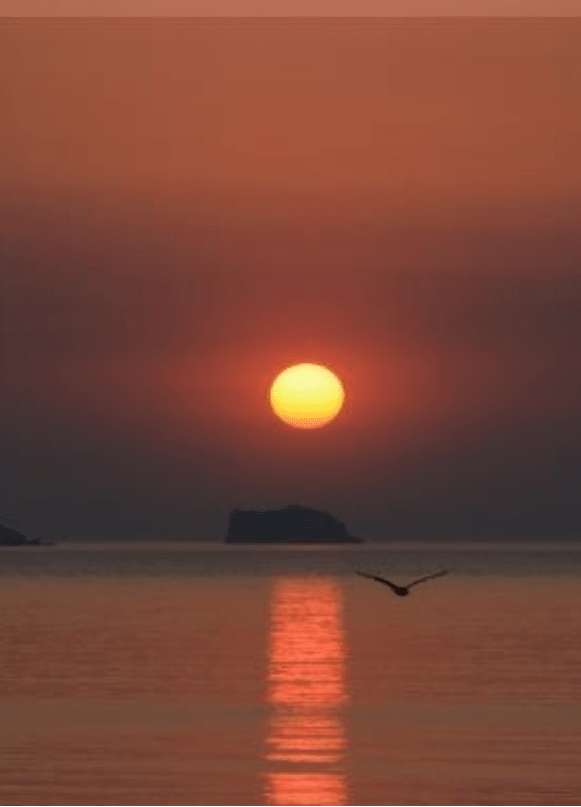 May 24

June 14 28

July 12

Sept 13 27

Oct 11 25
1 person £50

2 people £95

4 people £175

6 people £225
Babbacombe Bay

Brixham

Meadfoot
Beach clothes, wet shoes, water, snacks, lunch, suncream, sunhat, sunglasses, swimming gear.
To learn more about our kayaking and marine exploration trips, contact us, in Torbay, Devon.