sit on tops + sea kayaks Beginner + touring sups pedalos
Take in the stunning views of Babbacombe Bay at your own leisure and your own chosen craft. As well as providing kayak hire for paddlers of all levels of experience, we also have a selection of pedalos, and beginner and touring stand-up paddle boards for groups and parties to enjoy. Call 01803 912963 to find out our availability or check in with our online calendar.
SKT is very excited to announce the delivery of our new fleet of Classic Car Pedalos in June. We will be hiring out 3 VW and 3 MG Pedalos in a range of colours. Our calendar will be live pre-season for bookings through this summer.
Our new hire fleet consists of solo and tandem Sit-On-Tops. They are very stable and easy to operate. Not as comfortable as a Sit-In Sea Kayak but perfect for beginners or young families. Our beach operators are always on hand for technical advice and safety tips. They will also be available throughout the day.
Our Sit-in Sea Kayaks are for the more confident paddler however our tandem sit-in kayaks are very stable and available to beginners with some basic tuition. These boats are mostly taken throughout the daytime with our Day Tours but can be booked for hire in advance. We now have a range of Dagger Stratos and Perception Essence solo Kayaks and the Wavesport Horizon Tandem.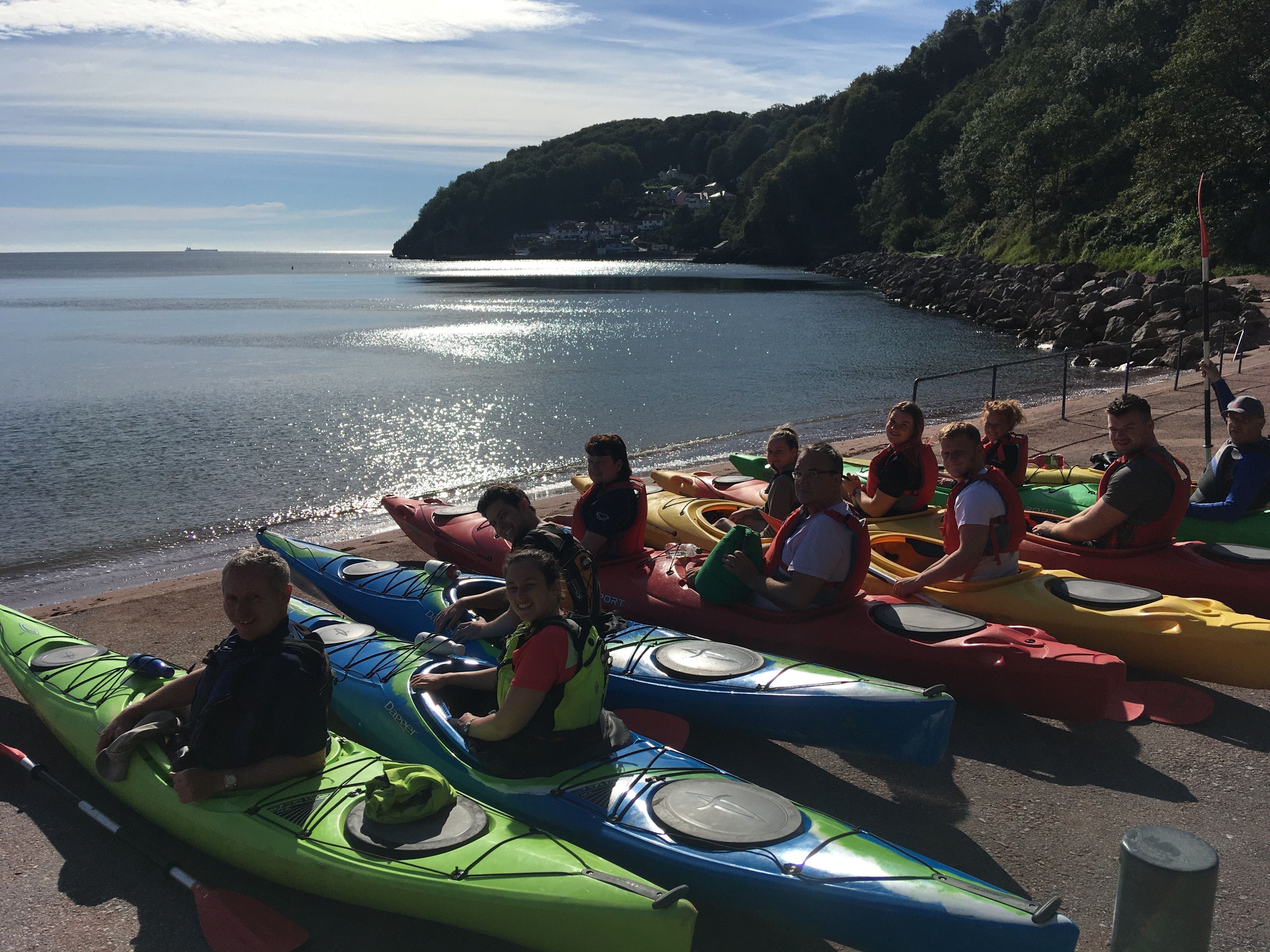 For 2021 we now offer Stand-Up Paddle Board hire. Our standard inflatable boards are perfect for beginners and we have a small fleet of touring paddle boards for those who are a little more confident. We are very lucky at Oddicombe that we are well protected from the regular SW winds giving you a perfectly sheltered playground to practise your moves, or just enjoy the beautiful marine wildlife below your feet.
Our kayak and boat hire services are ideal for people visiting the English Riviera.