ACTIVE EDUCATIONAL EXPERIENCES
This Autumn SKT will be delivering active educational experiences to empower our younger generations into becoming stewards of their marine and geological environment. Field trips are the best way to capture our younger generations and make learning fun. Our personalized small group tours allow you to get right up and touch our World Famous UNESCO Geopark. It is best viewed up close and from the water; many of the sites of scientific interest are found on remote beaches inaccessible from land. Using our stable tandem touring sea kayaks we can safely cater for groups of up to 12 participants.
Our 22 miles of coastline feature some very rare species of marine wildlife and coastal vegetation that in turn feeds many species of migrating and resident sea birds. Our diverse geology includes many sites of special scientific interest (SSSI) and our sheltered waters provide the perfect conditions for fragile ecosystems to flourish that in turn hosts rare communities such as our Short-snouted Sea Horses.
We deliver 3 micro tours that can also be combined into a full day experience based on our Wildlife Safari, Geopark Safari and Leave No Trace training. Torbay's coastline features dramatic rock formations and scenes from devastating events that happened millennia ago that now has a geological period of time, Devonian, named after it. Our rocks literally tell amazing stories of their vibrant past and their journey to where they sit today.
Europe's oldest found human jaw bone was found in Torbay's very own caves at Kents Cavern. This 45,000-year-old bone puts human occupation in Torbay way before earlier knowledge would suggest. There are theories that man could have been using the cave systems here up to 500,000 years ago. This cultural history and heritage provide an amazing backdrop to our experiences and help to shape an understanding of our past, present and future
We are a provider and trainer of the certificated Leave No Trace (LNT) scheme that empowers its participants into becoming stewards of their marine environment. The 7 principles we deliver provide guidance to enjoy our natural world in a sustainable way that avoids human-created impacts.
In the months of May to July, our Guillemot colonies return to South Devon. Returning to nest and mate, along with many other local and migrating sea birds. At the Orestone Rock, nature reserve we have fantastic opportunities to see lots of different marine wildlife out on the Rock and watching them from the comfort of our boats.
Our Wildlife Safaris are delivered by a local expert guide and a spotters guide for each boat, outlining our marine residents and visitors. With information on identification, their behaviour, routines and diet. It also outlines the wildlife watching code to protect wildlife.
The numbers of cetacean sightings in South Devon has risen dramatically over the recent years, with regular sightings in the Bay and off the headlands. We have resident pods of harbour porpoises and common dolphins and each season we are finding species of Shark and Whales are attracted to our warming waters.
Our active seal populations move around the South Devon coastline fishing and basking in the sun at their favourite haul outs.
Our rock pools are full of sea life and exploring within the infralittoral zones we are presented with a rich array of sponges, urchins, fossils and micro life. These remote beaches are inaccessible from land and untouched by the bucket and spade brigade.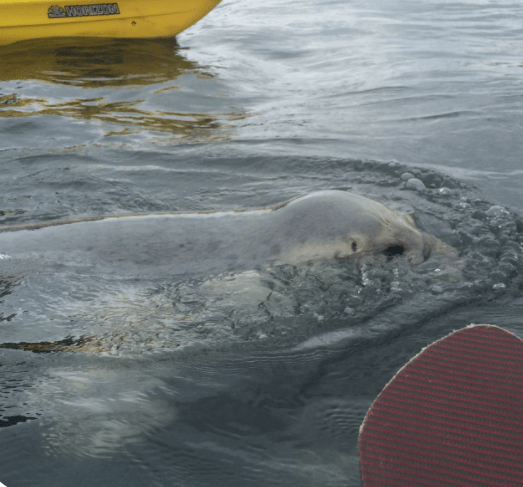 Geology can be a difficult subject to harness or find interesting if you live in a city or a relatively flat area that is farmed. With a clean dissection of the earth crust, you can clearly see and start to understand Strata. Torbay is blessed with such geo-diversity that it has played an incredible part in the history of Western geology.
The incredible story of our rocks formation their journey and the discoveries found within them caused shock waves through Victorian England. The county lent its name to a geological period of time and today our bay is world famous, the English Riviera is now a Global UNESCO Geopark.
Field trips by tandems kayak are a safe way to access areas that are not easily accessed by land. This type of active adventure helps to cultivate the minds of the participant. All learning styles can be achieved as participants can see, touch, taste and feel the rocks and as part of their adventure create rock art and sculptures.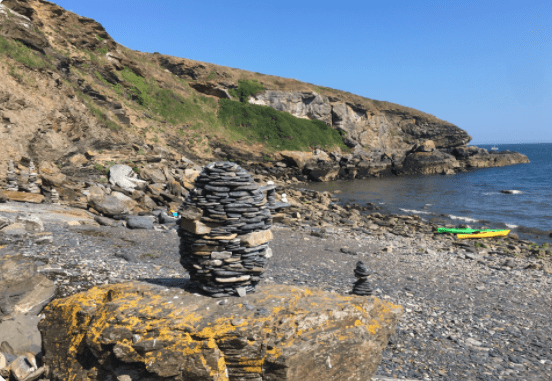 1st May to 14th July

Monday to Fridays
Half Day £250

Full Day £400
Brixham Oxon Cove

Meadfoot Beach
Plan Ahead and Prepare
Travel and Camp on Durable Surfaces
Dispose of Waste Properly
Leave What You Find
Minimize Campfire Impact
Respect Wildlife
Be Considerate of Other Visitors
The Leave no Trace training introduces its participants to the 7 principles in fun structured sessions. Through discussion and group work the participants will learn the principles and take part in an active learning experience.
All participants will leave with a certificate on course completion.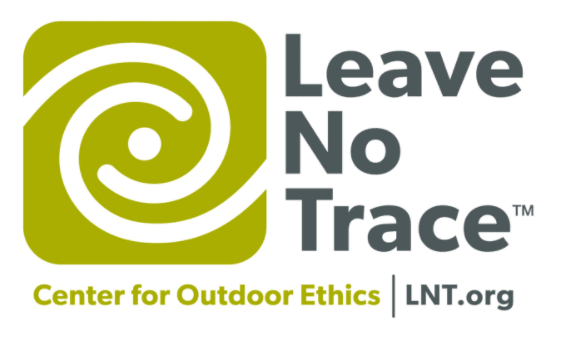 Brixham Oxon Cove

Meedfoot Beach
May 1st to July 14th

Monday to Friday
Our micro experiences are designed for younger children aged 6 - 9 years old comprising 6 participants and 6 adults in tandems. We also hope that this product will fit our audience with accessible needs, mental health, lost limbs, ex-veterans and others. This allows for support workers or carers to come to assist in the experience.
Please allow 2 hours in total for preparation and safety briefings prior to the micro tours.
Groups of up to 6 participants and 6 adults/carers.
Torquay, Meadfoot Beach

Brixham, Oxon Cove
Micro Wildlife Safari
90 Mins £95 Half Day £175
(2 x 90mins for 12 participants £160)
Micro Geology Safari
90 Mins £95 Half Day
£175 (2 x 90mins for 12 participants £160)
Leave no Trace Awareness Half Day £175
Combi - Micro tour LNT / Wild / Geo Safari Full Day £300
To learn more about our kayaking and marine exploration trips, contact us, in Torbay, Devon.